Officers of the 16th Battalion Cheshire Regiment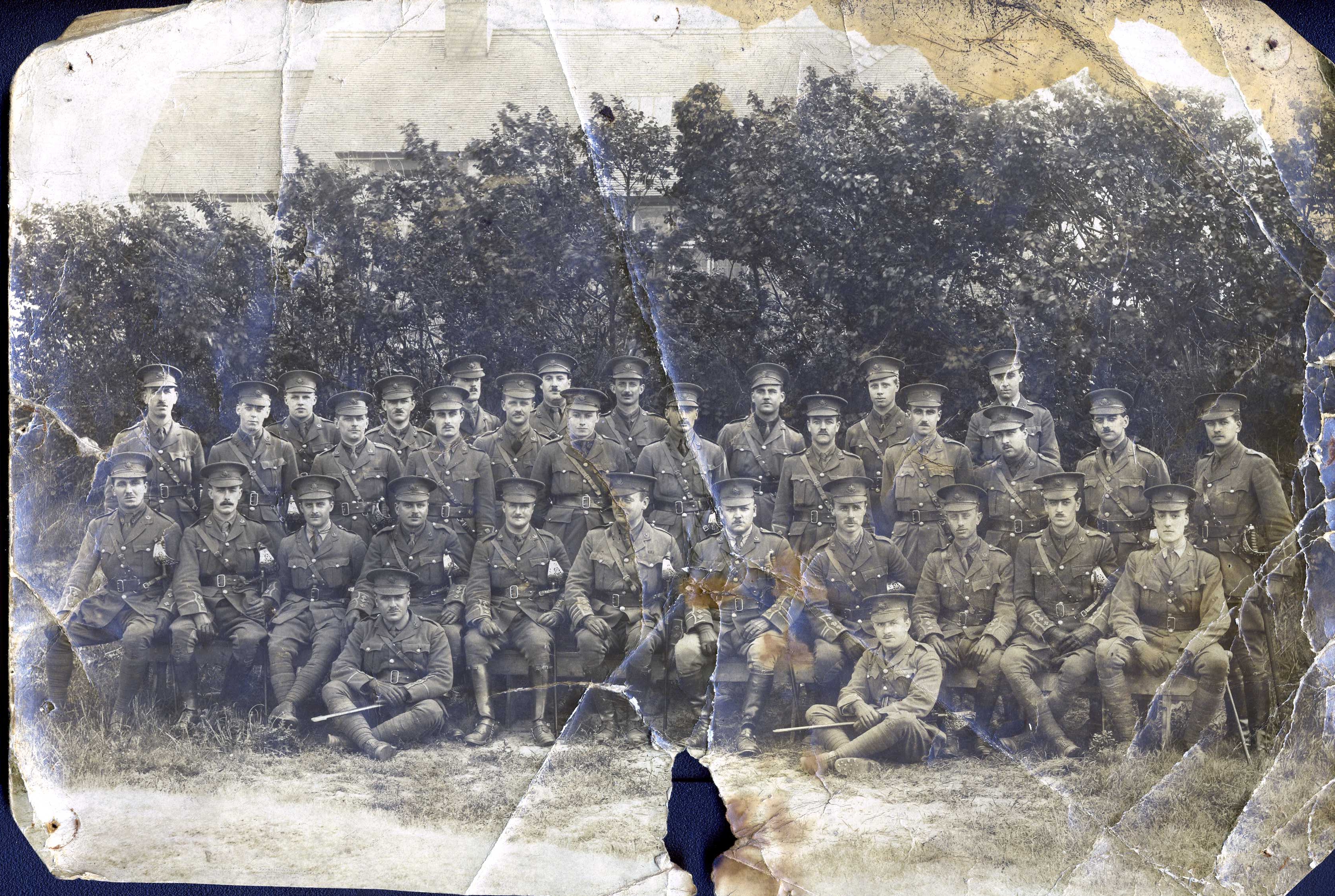 The below list is detail of the lives of the Officers pictured with Charles in 1916 before they headed to France.
Capt William Alexander Ellis
2nd Lieut F.E.Starkey
2nd Lieut L.Millington
2nd Lieut Richard Eugene Minoprio (b.31/01/1880 in Liverpool, d. March 1943)
2nd Lieut R.McLaren
Capt D.C.Fry
2nd Lieut James Anthony Blake (b.1892)
2nd Lieut H.S.Halsall
2nd Lieut P.H.Jones
Lieutenant William Rayner Batty (b.1891 – d.1971). Born in Ormskirk Lancashire. Died 10 Dec 1971 while living at 72 Cambridge Road, Southport. His promotion to temporary 2nd Lieutenant was in the London Gazette here.
Lieutenant Eric Walter Bigland (d.1959) Captured as a POW on 24th March 1918 and was released 25th December 1918. He died in 1959 in Birkenhead.
2nd Lieut G.G.Earle
Lieutenant Stanley Goodison Hewitt (b.04/1880 Birkenhead, d.26/12/1930). Married to Hilda Carey Hewitt.
2nd Lieut E.Billington
2nd Lieut F.R.Flynn
Lieutenant Peter Forrester
2nd Lieut H.D.Ryalls
Lieut T.Hare.
Lieut E.A.Good
Lieut & Quartermaster Harold Stephen Halsall (b.21/09/1887 Liverpool, d.1964). Became a commercial traveller (Overseas Representative English Manufacturers) – spent the rest of his life travelling the world. In 1939 was living in Llandudno with his wife Stella.
2nd Lieut J.D. Hodgson
Capt J.C.Bowe
Capt Gordon Jack Playfer (b.1885, d.1939). – Bank Clerk in 1911. Died in 1939 in Newcastle-under-lyme.
Lieut-Col C.E. Earle
Capt & Adjutant W.F. Austin
Capt Lionel Irvine Leslie Ferguson (b.1886 – 1976). Regimental number 3050. Born in Toxteth. Became a Tea Director in later life.
Capt D.Burnett
2nd Lieut L.H.Wray.
2nd Lieut S.G.Bowe
2nd Lieut J.R.Dovener.