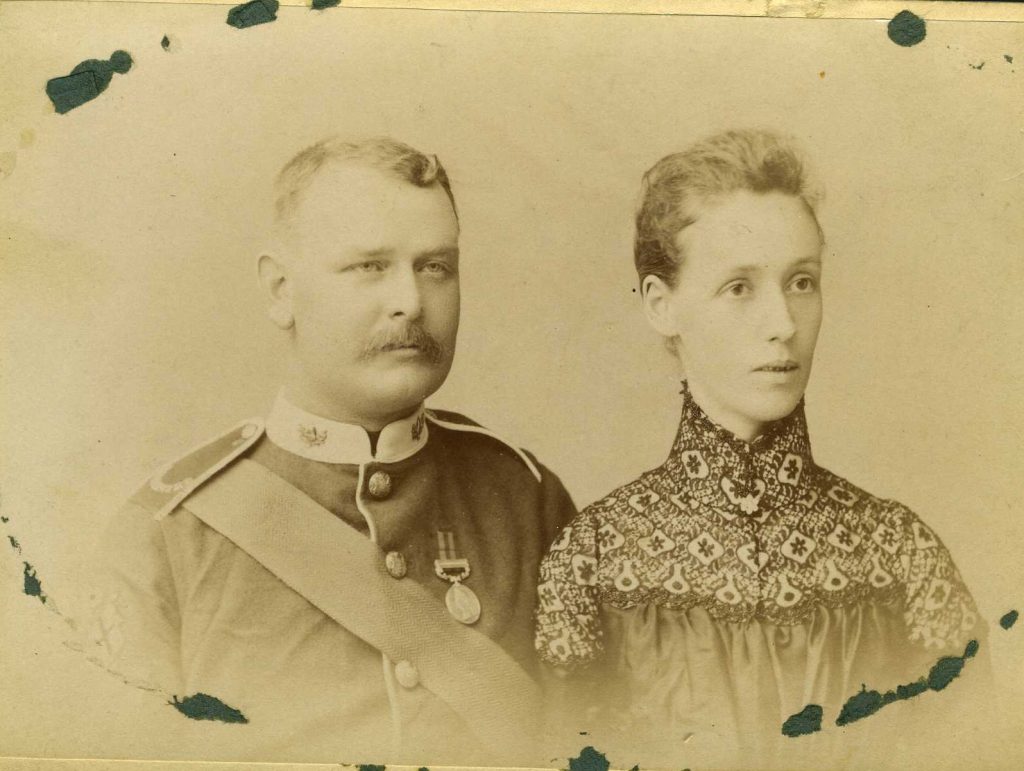 Colour Sergeant George Edge
Born 1868 – Joined Cheshire Regiment 26th April 1884 (No. 1089)- Married 4th January 1893
Lived: 1 Alma Terrace, Mountfields, Shrewsbury
In the photograph Colour Sergeant George Edge wears his ribbon of the India General Service Medal and clasp 'Chin Lushai' for services in Burma.
George left the military after 21 years of service, becoming a Army Pensioner Clerk Infantry Record. In the 1911 census he is living in Shropshire with Sarah and several boarders including Henry John Dance.
George rejoined in 1915 aged 46 and 240 days. He had previously served 21yrs and 158 days in the Cheshire Regiment.
He was promoted to RQMS on 4th April 1916 and was discharged in April 1919.
Died October 1933 in Oxford aged 65. Sarah died in 1949 aged 75. They are buried together at Rose Hill Cemetery, Oxford