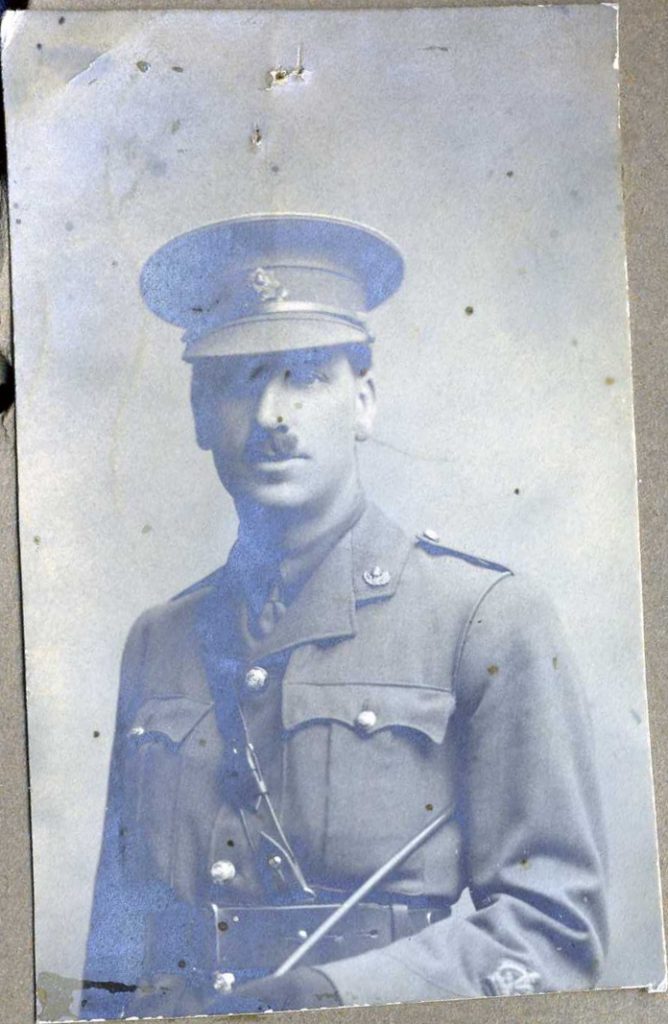 RSM Herbert Garner
Born 1883 – Attested aged 18 in 1900 – Regimental No. 6397
Joined aged 18 on 8th October 1900, standing 5ft 6in tall and weighing 115.5lbs.
Herbert received his certificates of education as follows: 3rd Class 1901, 2nd class 12th March 1902 and 1st Class March 1906.
He was appointed a L/Cpl 16th October 1901 and quickly became Corporal on 1st December 1901.
Herbert was passed for promotion to Sergeant on 30th December 1903 while in India (9th March 1903 – 11th November 1904). He transferred to army reserve in 1908 before returning on 8th October 1912.
Just after the war started, he was promoted to Colour Sergeant on 5th August 1914. That same month Herbert married Jessie S Shaw at Chester Register Office 25th August 1914. A month later on 19th September 1914 he became acting RSM.
Herbert's son Herbert Thomas Charles was born 7th December 1916 in Chorlton-on-Medlock. He later became a Draughtsman Mechanic (1939 census) and died in 2005 in Hampshire.
Mentioned in despatches for valuable services 24th February 1917. On 5th December 1917 he was promoted to temporary Sergeant Major. Herbert finished the war as a temporary Warrant Officer, 1st Class.
Discharged on 30th March 1920. He was recorded as having VDH which is a heart condition.